CONGRATULATIONS
TO OUR 2017 AWARD WINNERS!
WE HAD GREAT FUN AT THE BANQUET!
LAST CALL!
SIGN UP NOW
FORMS & PAYMENT DEADLINE
THIS FRIDAY, JAN. 26TH

CEDAR GROVE
BELT PROMOTION TESTING
FRIDAY, JANUARY 26, 2018
REGULAR CLASSES WILL NOT BE HELD

SATURDAY, OCTOBER 28, 2017
PLACE: CEDAR GROVE TALIUM
TIME: 11:00AM – 12:30PM
Our Cedar Grove Talium will be hosting a 
TRUNK OR TREAT!
Dress in your best costume, bring your family and friends 
and have a spooktacular time Taekwondo style!
(Note to parents: We are looking for
volunteers to fill up their trunks
for this event. Please see a staff
member at the front desk, thank you!)
 ——————————————————————————————-
SATURDAY, OCTOBER 28, 2017
PLACE: BLOOMFIELD TALIUM
TIME: 11am – 12:15pm
DRESS UP IN YOUR BEST,
MOST SCARY, MOST FUNNY, MOST SILLY COSTUME.
WILL WE PLAY SPOOKTACULAR
HALLOWEEN GAMES
WE WILL WATCH AMAZING
DEMONSTRATIONS
 I PROMISE
IT WILL BE A SUPER FUN EVENT!
BRING YOUR WHOLE FAMILY
& YOUR BUDDIES TOO!
SEPT. 23, 2017
SATURDAY
BRING YOUR BUDDIES!
RECEIVE A SPECIAL 
RED/WHITE/BLUE
STAR PATCH FOR EACH
BUDDY YOU BRING.
TAIL GAME TOURNAMENT!
WILL YOU BE THE 
LAST ONE STANDING!
CEDAR GROVE    973-239-7654
 Event time:  11:45AM – 1:45PM
BLOOMFIELD  973-893-9400
Event time: 11:00AM –  12:30PM
        

 *STAR PATCHES GIVEN FOR NON STUDENT & NON SIBLING BUDDIES ONLY






CEDAR GROVE TALIUM
387 Pompton Av. Cedar Grove NJ
973-239-7654

DEMONSTRATION AT THE PARK!

'NATIONAL NIGHT OUT'
DATE: AUGUST 2, 2016
EVENT TIME: 6PM – 9PM
DEMONSTRATION TIME: 6PM – 7PM
PLACE: CEDAR GROVE COMMUNITY PARK
50 Little Falls Rd.  Cedar Grove, NJ  07009
Come out to support and celebrate community.
Our Talium Demonstration Team will perform
between 6-7pm, there will also be free food,
drinks, music by DJ, rides and amusements
for kids a petting zoo and much more!!!
BUY ONE TODAY!
SEE A STAFF MEMBER AT YOUR LOCATION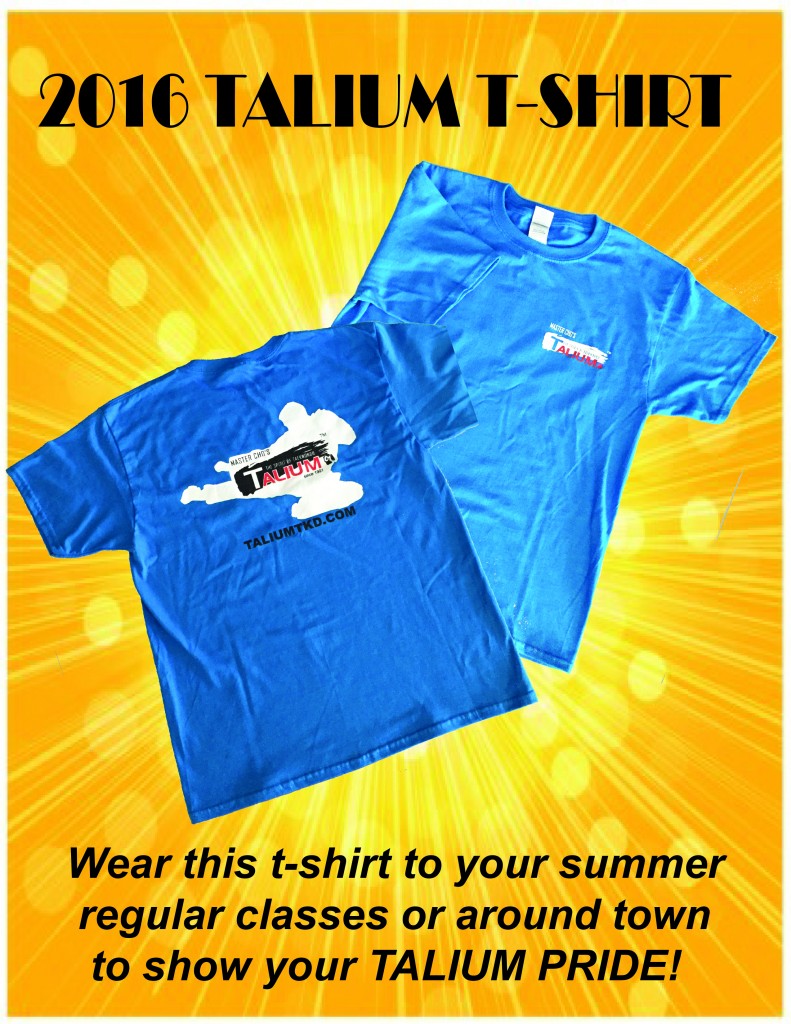 SUMMER CAMP  / SIGN UP TODAY
SPACE IS LIMITED
CEDAR GROVE: 387 POMPTON AV. CEDAR GROVE NJ 07009 / 973-239-7654
BLOOMFIELD: 1109 BROAD ST. BLOOMFIELD NJ 07003 / 973-893-9400